Incensed: the Novel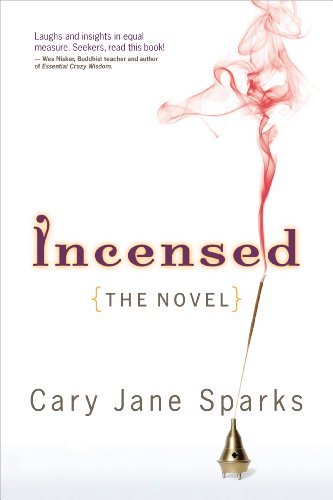 2011
---
ORDER FORM or use QR code


"Laughs and insights in equal measure. Seekers, read this book!"
– Wes Nisker, Buddhist teacher and author of Essential Crazy Wisdom
Incensed: The Novel takes a sly look at the predicament of balancing true spiritual yearning with the foibles of the human ego, even for those supposedly far along the path to enlightenment.
Graphic artist Michaela Thomason is distraught when the arrogant owners of hot new restaurant Eighth (as in eighth chakra) proclaim her "not spiritual enough" to design their menus, sending her scrambling for instant higher consciousness.
On her quest, Michaela crosses paths with …
…workshop junkie and incense salesman Rennie Morrow, whose worldly desire to be a famous meditation teacher conflicts with his inner yearning for enlightenment
… Dorothea Light, seminar leader and author, who's either a true healer or an utter narcissist
…a sangha of Maserati-driving Tibetan monks
and a host of other sentient beings, all searching for spiritual answers to a worldly existence.
More reviews at caryjanesparks.com