or use the QR code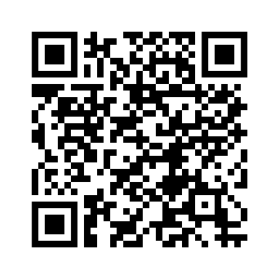 Cost is $398 through March 2, $428 after March 2
Discount for certified HB facilitators
In 2020 GTT began offering real-time virtual events that are as close to a GTT module experience as we can make them in an online format.
This "Virtual Module" is open to anyone interested. There will be group interaction, teaching, and experiential sessions; everything except actual Holotropic Breathwork® sessions, since HB cannot be done virtually.
To enhance the group experience for everyone, please note that you will be expected to attend all sessions of the module just as you would if it were being held live at a retreat center.
Although you may attend this Virtual Module as a stand-alone event, there is also an option for those who wish to get full module credit. In that case, you will be able to make up the Holotropic Breathwork® component in HB-only workshops that we will offer as soon as it is safe to do so. Up to two of these combined Virtual Modules + HB component can be counted toward the seven modules required for certification.
SACRED GEOMETRY & THE INNER HEALER
In this workshop, you are invited to combine the wisdom of sacred geometry, the visualization power of mandalas, and the healing potential of the inner healer to create a truly transformative experience. By integrating these three powerful modalities, you will have the opportunity to deepen your connection to your inner self adn gain a greater understanding of your own unique journey. This can be a profound and life-changing experience, allowing you awaken your inner healer and tap into your own innate wisdom and power.
Integrating the philosophy and spirituality of Sacred Geometry, Mandalas, and the Inner Healer is a unique and powerful experience. Combining these three modalities offers participants the possibility of experiencing increased self-awareness, inner peace, and a greater connection to their own inner wisdom. This workshop is designed for anyone looking to awaken their inner healer and tap into their own innate wisdom and power, for personal insight and transformation.
Individually and collectively, we have a rich reservoir of inner healing intelligence

The source of who you are at the deepest level is a wellspring of wisdom

Mandala Visualisation connects you a sublime force within you which teaches, heals and guides you

Living from this place can offer you the courage to be who you truly are

Each human being is entirely original, unique and a 'one of a kind'

This Virtual Module is designed to reconnect us with this side of ourselves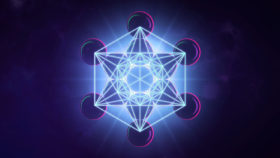 The following schedule is for Irish Mean Time.  Please use this website to adjust for your time zone on the dates of the Virtual Module.
Thursday session – opening, 6:30-9:30 pm
Friday session 1 – 2 to 5 pm
Friday session 2 – 6:30-9:30 pm
Saturday session 1 – 2 to 5 pm
Saturday session 2– 6:30-9:30 pm
Sunday session 1 – 2 to 5 pm
Sunday session 2 – 6:30-9:30 pm, closing