Walking Shadows: Archetype and Psyche in Crisis and Growth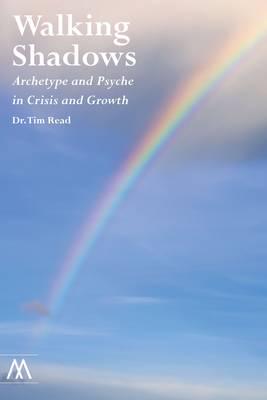 2014
---
Explores extraordinary states of mind, from madness to mysticism: what are they, why are they important, and how can we harness them for psychological and spiritual growth?

There are certain unusual mental states that have such an extraordinary intensity, that they are numinous; they involve the presence of an archetype. These states can be beautiful or utterly terrifying; they can predispose to illness but if carefully negotiated they carry enormous potential for accelerated development.
This book is about these high-intensity mental states as found in the psychiatric emergency room, in everyday life, in psychotherapy, and in spiritual practice. How can we understand this archetypal layer of psyche and how can we work with its power to promote psycho spiritual growth?
The author weaves the archetypal perspective into the psychoanalytic and medical models of mind to show us how the different layers of the individual and collective psyche intertwine to give us our rich experience of being human.
Using everyday language and using case studies from clinical work in psychiatry and psychotherapy, the author takes the reader on a journey from:
•           Breakdown to breakthrough
•           Plato's cave to Jung's archetypal crisis
•           Genetics to transpersonal psychology
•           Hearing voices to post traumatic stress disorder
•           Psychoanalysis to psychedelics
•           The midlife crisis to the encounter with death
•           Quantum physics to synchronicity
•           Shakespeare to shamanism
•           Transcendent nature to mindfulness
Dr Tim Read has degrees in neuroscience and in medicine and completed trainings in psychoanalytical and transpersonal psychotherapy. He is a consultant psychiatrist who worked for twenty years at the Royal London Hospital, UK.