Sacrament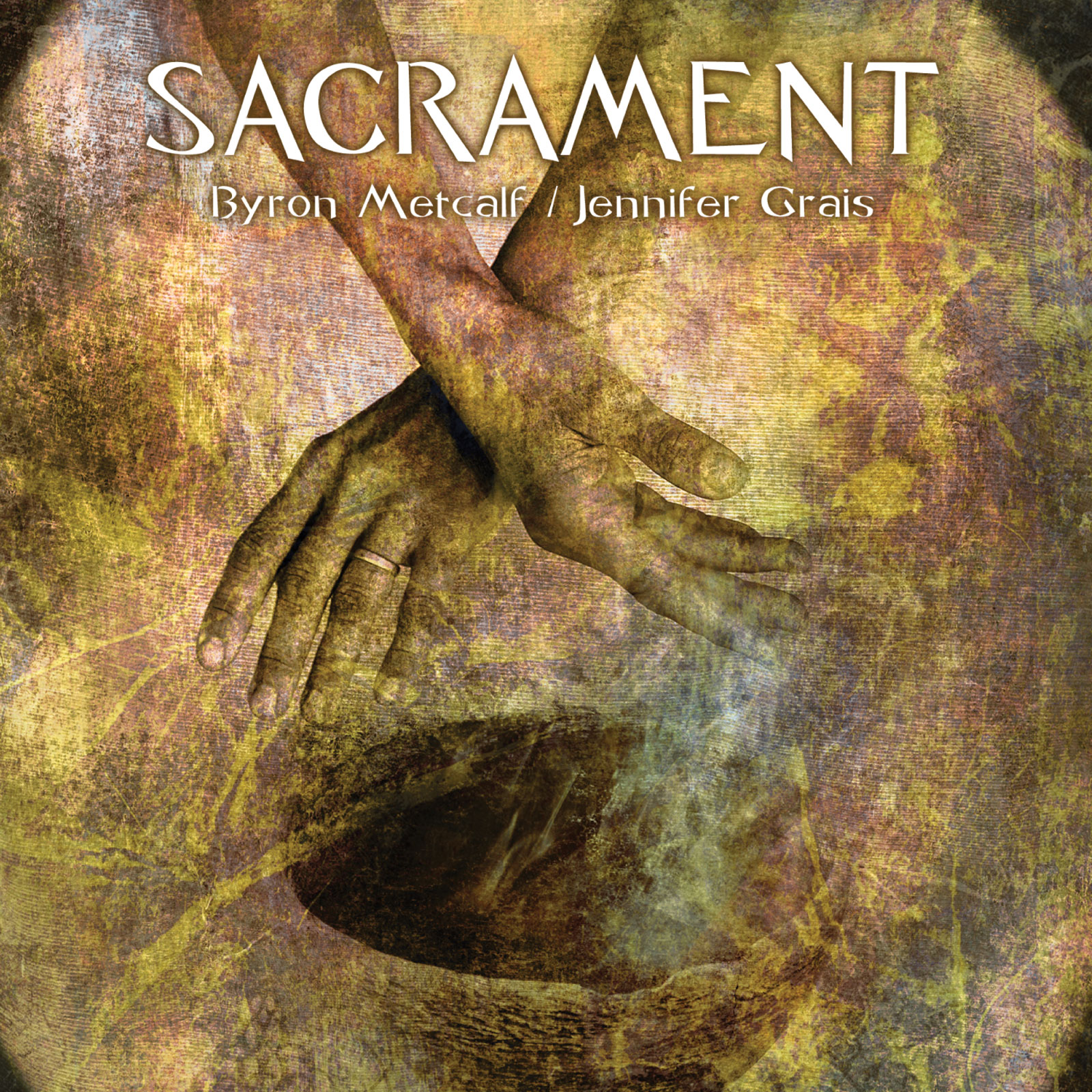 2020
---
Sacrament: Ceremony or Ritual, Imparting Divine Grace
In modern culture there are many ways to do sacred ceremony and to experience Sacrament. For those who pursue deep self-exploration, healing and transformation, this album can be used in a variety of ceremonial styles – from those that are explicitly shamanic in nature, to those which are contemplative, and to those which are plant based and entheogenic. The partaking of this sacrament invites the listener to experience Earth as the Mother of us all – to become whole.
"Byron Metcalf and Jennifer Grais have delivered into our hands a stunning support for the sacramental. This music was birthed from the ground of sacred ceremony and is structured in a way that helps guide the listener to a higher frequency where wisdom and healing energies can be accessed.
The album's musical themes and prayers move in sync with the stages of ritual process. The sensuous power of the percussion, musical instrumentation and extraordinary vocals create a multilayered space in which one can see through the surface appearances of things­ – into the mysterious world of Spirit moving through the vast sonic landscapes.
The rich layering of indigenous instruments and percussive textures with Jennifer's spirit-driven voice opened my heart and mind to multiple dimensions, a vaster space than my everyday mind. The "Spirit Wind" soundworld created a sense of spaciousness, as if I were out in the desert, like Castaneda, hearing the wind bounce echoes off the canyon walls, sitting by a sacred fire with the maestro don Juan Matus."
– C. Michael Smith, Ph.D. (aka Mikkal), author of Psychotherapy and the Sacred, and Jung and Shamanism in Dialogue.