COST: $398 until November 10; $428 after November 10
Discount for certified HB practitioners
Or use QR code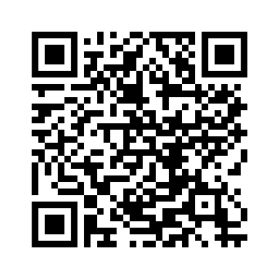 Led by Diana Medina
Movie Yoga® is a way to use movies for personal transformation, as described in the book by Tav Sparks, Movie Yoga: How Every Film Can Change Your Life.  Movie Yoga is about taking our feelings about any movie, no matter how we react to it – even (maybe especially) a movie or genre we don't like or feel resistance to – and applying a Holotropic perspective to discover something about ourselves.
Tav led Movie Yoga® one-day workshops and GTT Movie Yoga® six-day modules for years, and many folks have joined in for free online Movie Yoga® salons with GTT staff and friends starting in 2020, when we couldn't meet easily in person.  These community events have been a joyful and heartfelt way to deeply connect, despite being online.
Because many people have said they would like to share Movie Yoga@ with their own groups, we've created this online training for those who wish to go deeper into the practice and become Movie Yoga® facilitators themselves. After this training you will be certified to work online or in person doing Movie Yoga® events with others.
This Virtual Module is open to anyone interested, and can be a stand-alone event. However, there is also the option to use it as a module counting toward GTT certification as a Holotropic Breathwork® Facilitator.  In that case, you will be able to make up the Holotropic Breathwork® component in a GTT approved double-breathwork workshop.  Up to two Virtual  Modules+Double-HB workshops can be used toward your training.
During our time together, we will have group interaction, teaching, movies and/or movie clips and other experiential sessions.  Holotropic Breathwork® sessions are not included, since HB cannot be done virtually.
To enhance the group experience for everyone, please note that you will be expected to attend all sessions of the module just as you would if it were being held live at a retreat center.
Time Zone Chart for Movie Yoga®
If you do not live in either of these time zones, please calculate each meeting time in accordance to your time zone.
| | | |
| --- | --- | --- |
| Day 1 | U.S. Mountain Time Zone | Western Europe Time Zone |
| Opening Circle | Thursday, December 1st | Thursday, December 1st |
| | 12:30 – 3:30 p.m. | 7:30 – 10:30 p.m. |
| Day 2 |   |   |
| | Friday, December 2nd | Friday, December 2nd |
| Meeting Time 1 | 8:00 to 11:00 a.m. | 3:00 – 6:00 p.m. |
| Meeting Time 2 | 12:30 – 3:30 p.m. | 7:30 – 10:30 p.m. |
| Day 3 |   |   |
| | Saturday, December 3rd | Saturday, December 3rd |
| Meeting Time 1 | 8:00 to 11:00 a.m. | 3:00 – 6:00 p.m. |
| Meeting Time 2 | 12:30 – 3:30 p.m. | 7:30 – 10:30 p.m. |
| Day 4 |   |   |
| | Sunday, December 4th | Sunday, December 4th |
| Meeting Time 1 | 8:00 to 11:00 a.m. | 3:00 – 6:00 p.m. |
| Meeting Time 2 | 12:30 – 3:30 p.m. | 7:30 – 10:30 p.m. |